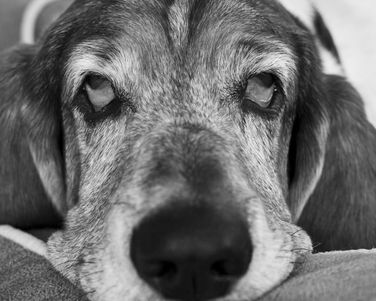 Three years ago RIBA  made a short film- which we were involved in - that set the challenge of creating a new vision for tackling the desperately needed retrofit of homes in the UK.  In three years we have gone from demanding a vision for housing to having no vision or plan at all. The government is suffering from what The Economist calls Brexit Constipation.
At the same time there is more innovation in the world of housing, energy and retrofit than ever before.
This presents us with a unique opportunity for entrepreneurs and the housing sector to create the vision themselves.
Three years ago RIBAmade a short film- which we were involved in - that set the challenge of creating a new vision for tackling the desperately needed retrofit of homes in the UK.A lot has happened in those three years, not least of which we has been the demise of one of the largest and most established companies that was involved in the film – Carillion.  It was a tragedy for many, not least the workers and customers of Carillion.  But it has of course been overtaken by events, or more precisely one event. 
According to The Economist[24thJan 2019], it's that event - Brexit - that is now directly impacting on the UK having a bold agenda for anything. It's a new affliction in UK politics - Brexit constipation:
Mrs May's allies say the government is simply constipated. …. "Departments were told to hold on to stuff," says one adviser. "They are still holding it." Brexit blocks up the "grid", the Downing Street media planner that dictates when policies are announced. A host of reforms are ready to go, once the legislative laxative of passing a Brexit deal has taken effect, argue some aides.
In simple terms, government is too busy trying to sort out Brexit to get on with the day job and does certainly not to have any kind of bold vision for any part of the UK economy. 
I was reminded of the practical realities of this at a recent meeting hosted by the Association for Decentralised Energywhen the BEIS Select Committee on Energy Efficiency was discussed.What became clear is the almost total lack of vision within government. This is a government that is literally 'just about managing' (JAMS) and nothing more. While JAMS has usually been applied by government to people, its apparent that the people can now equally apply it to government. 
No vision, no time, no resources. This is not good for us, our homes or our future. Right? Normally I would heartily agree.  But actually, right now there is something to be said for a government that is not paying attention, that is not trying to create a vision for us or our homes.
The reason for this optimism is three-fold. Firstly, we have over the last few years thrown off most of the directive, incentive-driven funding and policy that for too many years failed to deliver any sea changein how we make homes better and make real inroads in to improving energy efficiency, and reducing fuel poverty and carbon emissions. The decline of ECO, the effective ending of Feed in Tariffs and reams of policy papers and strategies may have had more to do with saving money, but their absence has coincided with one of the most exciting periods of innovation in 30 years.
Secondly, this innovation is starting to be rolled out in real homes. It ranges from new options for heating our homes, delivering the real potential for energy generation and storage, networking homes, demand side response and grid balancing. The sector is gently vibrating with new ideas and potential.
And finally, these new developments are not just technical solutions, but ones that are being done with new financial and commercial models that are backed with real investors,that will ensure they can be rolled out to thousands of homes and not kept in the nature reserve of pilot projects.
Sure, it's a bit Wild West out there right now, and there are going to be some things that don't work out,but we are seeing new opportunities starting to make sense, particularly for social housing providers in reducing capex and operating costs, increasing efficiency, improving comfort and lowering energy costs a fuel poverty.  We may also see at last Housing Providers realising the massive potential they have in managing large portfolios of houses and their role in the energy and data revolution that is coming.
There will be a time when we need the government to make some changes (and take away some barriers), especially around grid balancing (for example see BSC Modification P379), but right now innovation is being driven by entrepreneurs and housing providers.
The one element that is missing from all of this, and what RIBA challenged us to describe,  is the vision. Right now, the distraction of government and politicians gives us the breathing space and the opportunity to create that vision for housing and energy and retrofit. Done right it could harness the innovation that is already happening, giving us the long term ambitions, we want and need for the UK. 
And with any luck, when the government finally passes a Brexit deal, we can get them to make the changes needed to make that vision a reality.