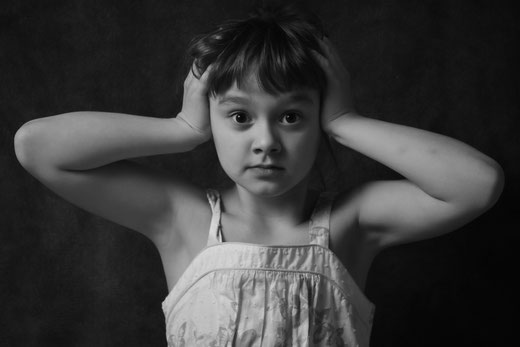 Although it has yet to secure its historical shorthand title, C19, or what has been termed 'what with one thing and another' by Mark Kermode and Simon Mayo on their film review show, has all us of battling with a strange new reality. It's proving hard to see beyond getting through the day once we have heard the latest announcements, sorted shopping for essentials, remembered social distancing and of course entertained and educated our children. Still it's great to be spending so much quality time with our families… 
With many of us getting used to working from home for the first time, how are others in the sector coping and what are they up to?
In a totally unscientific poll we have spoken to colleagues across the country about the  things they are working on whilst they can't go to the office and if there was one pattern emerging, it was people planning for the future – even if in some cases this wasn't entirely deliberate. They were simply getting on with things that they could do with an internet connection and a laptop. And of course, they only mentioned things that we work on – I know many others are simply dealing with the daily urgent reality of the challenges for colleagues and customers. 
So, it might not be the equivalent of writing the Beveridge Report, but right now it might just be the right time to start thinking about planning for the future.  Here's our top 10 ideas:
1. Make a long term plan for your housing stock. It's hard when the present is shouting so loudly– but many are now thinking about 2030 or even 2050. Many housing providers are now starting to work out how they are going to get their homes to meet EPC Band C by 2030. This is a challenge, but good data is an excellent place to start. Others are now taking this much further and asking how they can meet net zero by 2050 or even sooner. There aren't many jobs you can do at your desk at home that have global impacts – this might just be one of them.
2.     Crack on with some no regrets energy works.  While looking at Band C and beyond and working through your energy strategy, it will become clear that there are some basic things you can do that whatever your ambitions. Although many works can't be carried out right now, you could be getting hold of some of the funding for basic energy efficiency measures such as cavity wall insulation and maybe banking other works for the autumn. 
3.     Get regulation ready (Part I). Heat networks are moving rapidly from being totally unregulated to being regulated just like any other utility. With social housing providers being the largest managers of heat networks in the UK, they are at the sharp end of regulatory change. There is already regulation of Metering and Billing and a requirement to register all schemes with The Office for Product Safety and Standards (OPSS). More regulations are coming. A couple of suggestions:
·      The current heat regulation proposals are out to consultation, so get handle on it and understand what it means for you and your organisation and get regulation ready. 
·      Join The Heat Network (the leading group of social housing providers that manage heat networks) 
For help and support, you can also contact our colleagues at Chirpy Heat for all things heat network.
4.     Brush off your spec.  While we're thinking about heat networks, those schemes with heat networks in your pipeline today will become your management and compliance challenge tomorrow. Take the opportunity to get ER's and specs for new build heat networks in line with how you want them to be when you manage them. That means setting out what you want in terms of performance, commissioning, customer service, communications and metering and billing. Again, join The Heat Network or get in touch with our Chirpy Heat colleagues for more help.
5.     Plan now for the year end.  Although 'what with one thing and another' may not be over by the summer, it' still worth starting some planning for the end of the year – people are planning projects now so that they can hit the ground running. Getting on with planning, procurement and internal engagement now means that works can start quicker and will be a much-needed boost for a badly battered economy. They can be for basic measures or bigger projects.  And on that note, there has been some good news for those wanting to look at installing heat pumps in their homes...
6.     Get funding for funky projects. The government has given us all more time to get funded funky projects delivered. Back in the days when life didn't feel like we were living in a disaster movie or cheap novel, many of housing providers were racing to roll out retrofit projects that used heat pumps for heating. The racing was in part because the deadline to secure Renewable Heat Incentive (RHI) funding was March 2021. This has just been extended to March 2022 for domestic RHI (non domestic RHI we wait for details on) and whilst we are waiting for the details, it should mean more time to get schemes up and running that will deliver low cost, low carbon heat AND generate revenues to pay for the higher capex. Nice.
7.     Get ready for no new gas connections in 2025. For those building new homes, it won't have passed you by that the default choice of gas central heating will no longer be an option in less than five years. This combined with the new Part L revisions, the Future Homes Standard and net zero carbon targets, is going to challenge all of us to think of new ways of specifying and delivering homes. We are working with a wide range of housing providers now assessing their existing pipeline, modelling solutions and specs to meet new standards including costs. Some have been engaging and training their development team to get ready for all these changes and more.
8.     Engage with the new build supply chain.  One of the biggest challenges in delivering zero carbon new homes will be the supply chain. Net zero carbon homes are deliverable today.  The technology exists and our experience with most development teams is the tech won't be a huge shock – it's mainly about heat. But it does push the performance of new homes far beyond where they are today. The big challenge with be around fabric performance and making sure that performance is delivered. And that's a real challenge to home builders. Many in the social sector are now actively engaging with the construction industry and off-site manufacturers to ensure they are informed clients and minimise risk and cost to their development pipeline.
9.     Build your approach to Environmental, Social and Corporate Governance. This one is most definitely our suggestion. Driven more by the private sector as part of their risk management, it is now gaining traction in the social sector. It is recognised that understanding and assessing the future environmental landscape is critical the risks and costs of property management.
10.    Get Regulation ready (Part II).  Many housing providers are now discovering they fall under the requirements of the Streamlined Energy and Carbon Reporting  (SECR) requirements, which means having to measure and report their annual carbon footprint. The first assessments are due to be completed by 31 March 202 and reports to be published shortly after this. This is best done by completing a simple carbon footprint. The sector guidance for this is currently in the process of being published by our colleague Will Routh in conjunction with NHF and CIH.  If you want help to carry out your carbon assessment and SECR reporting drop us a line.